Philpott Solutions Group, Inc. – 130 Year History with an Unlimited Future
Made in Medina County got the chance to sit down with David Ferrell, President and CEO of Philpott Solutions Group, to talk about the past, present, and future of the company. Headquartered in Brunswick, Philpott operates two locations in Ohio.
MiMC: Thanks so much for talking with us, David. Would you please share a little of Philpott's history?
A: Philpott was founded in 1889 by John W. Philpott in Cleveland, Ohio. The company began as a fabricated rubber, hose and commercial belting supplier. Mr. Philpott would load up his product on a wooden cart and take it around to serve his customers in the growing industrial sections in Cleveland. Over time, the company expanded its product offerings to align with the needs of its valued customers. In turn, this growth required the addition of employees and larger facilities.
Philpott family ownership of the company continued until 1977 when it was purchased by the employees. To do so, the employees took advantage of the relatively new Employee Stock Ownership Plan (ESOP), which was recognized by the IRS in 1974 in the Employee Retirement Income Security Act (ERISA). Ownership of Philpott proudly remains with the employees to this day.
In 1991, Philpott's expanding size and dynamic growth plans necessitated a significantly larger facility. Because of the unique requirements of Philpott's manufacturing, administrative support and order fulfillment functions, it was determined that a custom deigned building was needed. After painstaking research and visits to communities all around Northeast Ohio, Philpott management decided that Medina County was the best place to build. The City of Brunswick was chosen not just because of certain tax incentives that were offered, but more so due to the welcoming, business friendly attitude of the community.
MiMC: ESOPs are still relatively rare, and I would think in 1977, even more so. What do you think that has done for your culture?
A: As an ESOP participant, every employee is an owner of Philpott. This provides a uniquely strong motivation to achieve complete customer satisfaction, which in turn drives growth and increased value of our company. Decisions and productivity are also positively impacted directly by the pride our employees take in the company they own. This ensures that each and every employee stays focused on achieving our growth goals.
In my capacity of President and CEO, the people here don't work for me. I work for them. That change in focus and attitude means when I'm not around, the work still gets done at the same level and everyone cooperates with one another to keep Philpott moving forward.
MiMC: Going back to your history, why did the company move to Brunswick?
A: In addition to what I described earlier, Brunswick provides easy access to just about every form of transportation imaginable. I could throw a stone from my office to I-71, which provides quick access to Interstates 77, 80 and 90. On any given day you can observe numerous of the most recognized national as well as local trucking companies, whose drivers have become friends with Philpott's fulfillment team. For airfreight access, Cleveland Hopkins International Airport is 15-minutes away and the Port of Cleveland is just a bit further. There are also cost-effective rail line operators locally available for certain cross-country hauls. Brunswick's location continues to help us deliver our product to customers in the USA and throughout the world in the most efficient and cost-effective manner.
MiMC: You have a second location in Aurora that opened in 2017. Is there a story there?
A: Yes. Like many USA companies, Philpott moved some of its product manufacturing to China 20 years ago based on the false allure of lower labor costs. Philpott's decision for this move was sealed when its largest customer indicated that it was moving its manufacturing to China and if Philpott did not follow them, they would find a rubber parts supplier that would. Of course, we made the move.
About 7-years ago, current management conducted a detailed study, which determined that manufacturing in China was in fact more expensive for Philpott than making product in the USA. Sure, the one-off price at the China factory may seem less expensive than USA-based costs. However, when the costs of poor quality, import transportation and increased domestic management attention to problems were added, the decision was clear. It was time to move Philpott manufacturing back to the USA! Philpott's initiative to bring our manufacturing jobs back to the USA was therefore ahead of the current trend of other industries' reshoring programs. Since I was a part of the team that evaluated and determined that this move was in the best interests of our customers and employee owners, I am pleased and proud that we made the right move.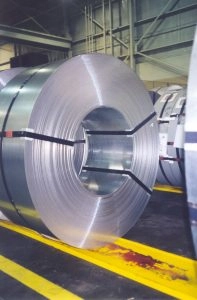 MiMC: We love that attitude! Did you find any additional benefits from that move?
A: Actually, we did. Made in the USA was added to the Philpott brand, which can also be passed through to our customers for their product marketing. It has therefore built customer loyalty by differentiating Philpott from our competition.
MiMC: The story we need to tell every company with additional locations! Under the Philpott name you have three brands, correct?
A: Yes – we operate wholly owned subsidiaries that address certain, specific market sectors. They all operate under our parent company, Philpott Solutions Group, whose corporate offices are in Brunswick. Our primary operating subsidiaries include Philpott Rubber & Plastics, which manufactures product for our core rubber and plastics molding business; Philpott Energy and Transportation, which serves the oil and gas drilling and pipeline industries; and Philpott Specialty Products, which focusses primarily on the steel production sector. Each of these subsidiaries are staffed with specialists in their areas of customer focus, who understand its unique industry lingo. The individual Philpott company banners allow us to tailor individually industry-focused marketing initiatives to different segments simultaneously with completely different messages.
This market driven branding strategy has helped us expand our product offerings as our customers view Philpott as the polymer product and service specialists in their industries. In other words, our customers see us as members of their club not just because our employees speak their language, but the name of the Philpott company serving them identifies with their industry.
MiMC: That seems like a very smart strategy! Do you have a sales team?
A: Yes, and a damned good one! Our team members' skillsets are not only those of good salespeople but are also highly technical application specialists. They understand how rubber and plastic parts can often replace metal parts and provide better performance characteristics including lighter weight, higher strength, longer life and corrosion resistance. Our sales team drives our growth not only by selling more current and new parts to existing customers, but also by finding new customers with challenging issues. In all cases, Philpott's products and services allow our customers to increase their profits. This requires Philpott to create new jobs in America while helping our customers employee more people.
MiMC: Obviously, 2020 has been a challenge for everyone. How has COVID-19 impacted your business?
A Although the slowdown in the overall economy has negatively impacted our business, it has driven us to seek out and find unique opportunities. When we looked at what rubber and plastic items people needed, several made good sense to add to our offerings, particularly in the healthcare space. By utilizing our robust network of likeminded business leaders, we contacted a large, local healthcare provider who helped us understand the current market landscape. This resulted in a collaboration between our companies to design and produce several high-volume products. Because of the diverse companies that operate in Northeast Ohio, we continue to identify and work with customers in our backyard that need our help. Being local, they are able to work closely with us to innovate products whose demand has been created by the COVID crisis.
The oil and gas industry remains a focus for Philpott as a long-term play. It is a volatile industry where companies come and go rapidly. To really be successful in this space, Philpott recognizes that our current plans must be to address the market's future needs. We therefore remain committed to fossil fuel industry.
MiMC: What do you see in the future of Philpott?
A: We have very specific markets we will focus on to grow our current business while developing new opportunities. We expect that the medical industry will continue to be a big, developing area for us, as will the steel and energy sectors. We are able to be patient in nurturing these industries since Philpott maintains our strong core polymer molding business with the help of our long term, loyal customers.
We also encourage innovation by every one of our employees. I believe that the best paper clip has yet to be invented. Just because you haven't seen it means a creative opportunity exists. If our customers have a need, we are going to be there to fill it.
In short, although Philpott is 130 years old, our best days lie ahead!

For more information about Philpott Solutions Group, please visit: https://philpottsolutions.com/