Keynote Sponsor
Westfield Insurance
One Park Circle, PO Box 5001, Westfield Center, OH 44251 – P:800-243-0210
Our winning vision embraces innovation and opportunities in a changing world. Our strength comes through relationships
we have built with employees, business partners and customers. The product we offer our customer is peace of mind and
our promise of protection is supported by a commitment to service excellence provided by an exceptional team of diverse
people.
---
Keynote Sponsor
Westfield Bank
Two Park Circle, PO Box 5002, Westfield Center, OH 44251 – P:800-368-8930
Westfield Bank is your full-service, community bank. We specialize in relationship-based loan and deposit services for
businesses and individuals. We offer knowledgeable personal service when you need it and the convenience of online
banking anytime and anywhere.
---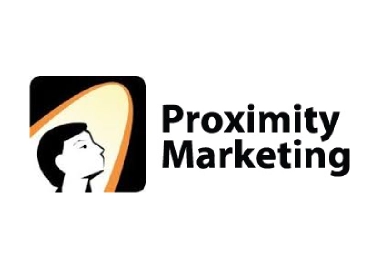 Lanyard Sponsor
Proximity Marketing
2947 Interstate Parkway, Brunswick, OH 44212 – P:330-220-6100
Our band of merry marketers have been generating leads and sales for customers for 20 years. And through that time our
team has expanded and evolved to become the web marketing agency and partner that businesses across all industries
choose and trust.
---
Breakfast Sponsor
PNC Bank
PNC offers a wide range of services for all our customers, from individuals and small businesses, to corporations and
government entities. No matter how simple or complicated your needs, we're sure to have the products, knowledge and
resources necessary for financial success.
---
City Sponsor
City of Medina
Founded in 1818 and incorporated as a village in 1835, the City of Medina enjoys a long and rich history that is evident
in the restored Victorian architecture of its picturesque Public Square. A visit to Medina's historic Square in like
taking a step back in time, a feeling that attracts tourists and residents to its unique shops, fine restaurants, and
many special events. Time, however, has not stood still and this bustling city serves as the County Seat for one of the
fastest growing and most prosperous counties in northeastern Ohio.
---
City Sponsor
City of Wadsworth
The City of Wadsworth offers the quaintness of a small town, coupled with the sophistication of a community that is
progressive enough to offer its own municipally-owned electric utility and high-speed internet and cable services.
Residents' activities center around the strong Wadsworth City Schools, which are rated 'Excellent with Distinction' in
the State; churches; and numerous civic organizations, including a very active Chamber of Commerce and the Downtown
Wadsworth organization.
---
City Sponsor
City of Brunswick
Brunswick is a community of safe, family-oriented neighborhoods with a thriving atmosphere of commercial, industrial and
educational growth. Our city is designated a "business friendly community" in northeast Ohio by the Greater Akron
Chamber of Commerce and in partnership with the Greater Cleveland Growth Association. There is an active Brunswick Area
Chamber of Commerce and SCORE to help you start and build your business.
---
Floor Sponsor
Beacon Marshall
3457 Granger Rd., Akron, OH 44333 – P:330-659-2040
EM Construction and Beacon Marshall Companies are proven, highly successful development organizations. Thanks to our
Total Project approach, we are a recognized design/build leader in Northeast Ohio. We offer a "one-stop shopping"
experience for clients in a highly personalized, enthusiastic and responsive engagement, no matter the project size or
the number of times we have worked together.
---
Floor Sponsor
The HR Group
3555 Reserve Commons Dr., Medina, OH 44256 – P:330-725-0501
Headquartered in Northeast Ohio, DS Benefits Group is an industry leader in corporate benefits and financial planning.
For more than 20 years, our expert advisors have engaged with companies in a uniquely collaborative consulting process.
Thanks to our strong culture of service, we partner closely with clients to provide innovative, customized insurance
brokerage/consulting services: government regulations and compliance, strategic planning, benefit design, and financial
analysis and forecasting.
---
T-Shirt Sponsor
Medina Plating
940 Lafayette Rd, Medina, OH 44256 – P:330-725-4155
Medina Plating Corporation provides the highest quality of rack zinc, zinc iron and zinc nickel alloy plating. With over
50 years of experience, Medina Plating supports the automotive, industrial, and consumer industries as a leader of
plating in the Midwest.
---
T-Shirt Sponsor
Bullseye Activewear
2947 Nationwide Pkwy, Brunswick, OH 44212 – P:330-220-1720
Whether you require single color screen printing, numbered team uniforms, large quantity four-color process work or
custom embroidery, Bullseye Activewear is your one stop shop. We have the resources and business relationships to ensure
that your order is properly planned, printed and packaged to your exact specifications.
---
T-Shirt Sponsor
Owens Corning Roofing & Asphalt Plant
890 W Smith Rd, Medina, OH 44256 – P:330-764-7800
Owens Corning™ Roofing began production of fiberglass reinforced asphalt shingles in 1977. For almost 40 years, Owens
Corning has been producing high-quality 3-tab and architectural shingles for shipment throughout the Midwest, East Coast
and even into Canada. Owens Corning™ Oakridge® Shingles and Duration® Series shingles with patented SureNail®
Technology* are popular choices of professional roofing contractors and are two of the highest-selling shingles shipped
out of the Medina Plant.
---
T-Shirt Sponsor
Sandridge Food Corporation
133 Commerce Dr, Medina, OH 44256 – P:330-725-2348
Sandridge Food Corporation is built on a foundation of innovation, quality and commitment to the customer. We provide
services and fresh food solutions for the foodservice and retail industries. A leader in the North American refrigerated
foods industry for more than 50 years, Sandridge specializes in fresh refrigerated deli salads, sides, soups, sauces and
specialty dishes. Our fresh, never frozen, products are created by culinary experts and designed to please the taste
enthusiast.
---
T-Shirt Sponsor
Automation Tool and Die
2867 Nationwide Pkwy, Brunswick, OH 44212 – P:330-225-8336
Automation Tool & Die, Inc. offers exceptional product value by offering one stop, concept to completion, metal
forming solutions. Utilizing only the best technology available, ATD incorporates a quality management system registered
for ISO/TS 16949 2009 certification. We proudly serve a diverse range of manufacturers who depend on us for the quality
and performance of their products and operations.
---
T-Shirt Sponsor
Antonio's Pizza
Our People are the difference makers at Antonio's Pizza. We are a family-owned company that values honesty, teamwork,
dedication and loyalty. We stress consistency in quality, service, and food, offered in a unique environment by a staff
that is committed to one another, our customer, and our community.
---
T-Shirt Sponsor
Ameri-Cal Corporation
1001 Lake Rd., Medina, OH 44256 – P:330-725-7735
Ameri-Cal Corporation has been supplying high quality pressure sensitive products to the printing, laminating, and
converting industries since 1968 and services both national and international markets. We are committed to being your
most valuable supplier and offer superior flexibility, a wide array of products, excellent customer service, and the
fastest technical support in the industry.
---
T-Shirt Sponsor
Three D Metals
5462 Innovation Dr., Valley City, OH 44280 – P:330-220-0462
Three D Metals is a service driven company focused on the slitting and distribution of value added ferrous and
non-ferrous metals. We offer an extensive inventory of high carbon spring steel, cold rolled steel, copper, aluminum and
brass materials.
---
Bottle Water Sponsor
Shiloh Industries
880 Steel Dr, Valley City, OH 44280 – P:330-558-2600
Shiloh Industries is dedicated to delivering lightweighting, noise and vibration solutions to automotive, commercial
vehicle and other industrial markets. Every day, our focus is on successfully balancing the need to reduce cost, weight
and part complexity with the need to enhance performance, safety and fuel efficiency.
---
Resource Room Sponsor
Cleveland Clinic Brunswick
3574 Center Rd, Brunswick, OH 44212 – P:330-225-8886
Committed to providing world-class care close to home, Brunswick Family Health Center's staff includes Cleveland Clinic
primary care doctors who see patients at our offices in Brunswick, Ohio. If you need additional specialists, they can
facilitate your referral to a staff member at the Medina Medical Office Building, located seven miles south on Route 18
or Strongsville Family Health and Surgery Center, located five miles north on Route 82.
---
Resource Room Sponsor
Community Energy Advisors
689 W Liberty St, Medina, OH 44256 – P:330-721-8000
Community Energy Advisors (CEA) is a trusted advisor to companies, communities, government entities, chambers and
business associations looking to make smart choices to manage their natural gas and electric power needs while reducing
costs and mitigating risks. In a rapidly changing and often confusing market, CEA works to create strategic solutions
for our clients based on their specific needs, industry benchmarks and energy forecasts.
---
Resource Room Sponsor
Fast Signs
2736 Medina Rd., Suite 109, Medina, OH, 44256 – P:330-952-2626
Let FASTSIGNS® of Medina, OH solve your visual communications challenges and improve your business visibility. We
provide comprehensive solutions to help you get more traffic, tell people what you do, sell more products and services
and protect people on your site using custom signs, banners, graphics and other visual communications solutions.
---
Resource Room Sponsor
Cascade Capital Corporation
1 Cascade Plz # 7, Akron, OH 44308 – P:330-379-3160
Cascade Capital Corporation's long time trademark has been "To provide meaningful financing to area companies poised to
grow through investment in new operating facilities, equipment and human resources."
---
Resource Room Sponsor
OhioMeansJobs Medina County
3721 Pearl Road, Medina, OH 44256 – P:330-723-9675
In order to provide the broadest array of programs and services the Center works in partnership with a number of public
and private employment and training programs and services. Our Center is known as a One Stop, for the numerous services
it delivers through one location.
---
Resource Room Sponsor
Cuyahoga Community College
2900 Community College Ave., Cleveland, OH 44115 – P:800-954-8742
Cuyahoga Community College (Tri-C) opened in 1963 as Ohio's first community college and remains Ohio's oldest and
largest public community college. For more than 50 years Tri-C has provided high quality, affordable education and
programs to more than 900,000 members of our community.
---
Resource Room Sponsor
WIRE-Net
4855 W. 130th Street, Suite 1, Cleveland, OH 44135-5137 – P:216-588-1440
WIRE-Net is a non-profit economic development organization dedicated to improving the community through nurturing
manufacturing and the jobs and prosperity that come with it. WIRE-Net is a problem solver. It works as a consultant,
collaborator, referral source and hands-on provider in workforce development, growth and operational improvement
initiatives, peer to peer and expert knowledge sharing, supply chain development, governmental assistance programs and
urban redevelopment.
---
Resource Room Sponsor
Medina County Career Center
1101 W Liberty St., Medina, OH 44256 – P:330-725-8461
The Medina County Career Center is a learning community where students focus on advanced career technical training and
academic excellence for life-long success.
---
Resource Room Sponsor
Integrity Staffing Services
3812 Pearl Rd. # 28, Medina, OH 44256 – P:330-723-4096
Integrity Staffing Services Inc. is a full service personnel staffing company. We provide a comprehensive source of
staffing solutions for the ever-changing needs of today's business world, coupled with a strong focus on quality
customer service that is second to none. We specialize in short and long term temporary staffing, temp-to-hire staffing,
direct hire, and on-site partnered staffing.
---
Resource Room Sponsor
Frontier Communications
111 N Elmwood Ave., Medina, OH 44256 – P:330-954-3553
High-Speed Internet. We have the speed you need—no matter how you and your family use the Internet. Play games, video
chat and stream movies – all for as low as $19.99 per month with qualifying phone service.
---
Resource Room Sponsor
Felber PR & Marketing
8963 Darrow Rd., Twinsburg, OH 44087 – P:330-963-3664
Not all public relations firms take such a comprehensive view of client opportunity. But this is the only way we work at
Felber PR & Marketing. This means not just knowing the vitals of our clients' products and their competitive
environment, but also the wider world in which you compete.
---
Resource Room Sponsor
United Way of Medina County
2573 Medina Rd., Medina, OH 44256 – P:330-725-3926
Serving our local community for more than 80 years, United Way of Medina County is perhaps best-known for annual
fundraising campaigns that have made us the largest nonprofit, private-sector funder of health and human services in the
county. But today we do much more than just raise funds. We work year-round to advance the common good—creating
opportunities and promoting self-sufficiency—by investing in health and human services programming in three targeted
areas: Education, Income (financial stability), and Health.
---
Resource Room Sponsor
The University of Akron
302 E. Buchtel Ave., Akron, OH 44325 – P:330-972-7111
The University of Akron, Ohio's Polytechnic University, is the region's most influential public research university,
contributing to the resurgence of the local economy, providing a workforce highly trained in diverse disciplines, and
known for an innovative approach to higher education.
---
General Event Sponsor
Root Candles
623 W Liberty St, Medina, OH 44256 – P:800-289-7668
Since 1869, Root Candles of Medina, Ohio, has been an industry-leading, family-owned company renowned for innovative
ideas, aesthetic enhancements and the highest standards of quality. Now in its fifth generation, the Root family
continues to extol the virtues of honesty, integrity, and diligent craftsmanship. These qualities were exemplified by
Root Candles founding father and American original, Amos Ives Root.
---
General Event Sponsor
Hawthorn Suites by Wyndham
With large, spacious rooms and amenities you'll love, Hawthorn is the perfect place to spend an extended stay. Whether
on the road for work or traveling on vacation, you'll enjoy more ways to stay connected, productive and comfortable at
Hawthorn.
---
General Event Sponsor
Gerspacher Real Estate
5164 Normandy Park Dr #285, Medina, OH 44256 – P:330-722-5002
Gerspacher's large volume of listings and market share assure that we will generate calls from prospects looking for
commercial real estate; therefore, your property – be it an apartment, land, office space, or a warehouse, retail
location, storage facility, shopping center, hotel/motel, or mobile home – has an excellent opportunity to be considered
for purchase or lease.
---
General Event Sponsor
Tempur Sealy International, Inc.
Tempur Sealy International, Inc. is the world's largest bedding provider. The company develops, manufactures and markets
mattresses, adjustable bases, pillows and other sleep and relaxation products. Combining a proud history and
groundbreaking innovation, the company holds some of the most highly recognized brands in the industry: Tempur®,
Tempur-Pedic®, Sealy®, Sealy Posturepedic®, Optimum™, and Stearns & Foster®.
---
General Event Sponsor
Magnet
1768 E. 25th Street, Cleveland, OH 44114 – P:216-391-7002
The mission of MAGNET, the Manufacturing Advocacy & Growth Network, is to support, educate and champion
manufacturing in Ohio with the goal of transforming the region's economy into a powerful, global player.
---
General Event Sponsor
Main Street Lighting
1080 Industrial Pkwy., Medina, OH 44256 – P:330-723-4431
The foundation of Main Street Lighting is our promise of superior quality that starts with solid experience and
technical know-how. In order to fulfill that promise to our customers, we have equipped our production facility with the
latest manufacturing equipment unique to our industry.
---
General Event Sponsor
Wichert Insurance
119 N Court St., Medina, OH 44256 – P:330-723-3631
Wichert Insurance is a leading provider of personal and business insurance, including employee benefits to clients
throughout Ohio. Representing most major insurers, Wichert Insurance provides unsurpassed service and a comprehensive
selection of insurance choices. Through its network of full-service agencies Wichert Insurance retains its legacy
community-based relationships while helping clients access and secure the best value and coverage for their needs.
---
General Event Sponsor
Roetzel & Andress, LPA
222 South Main Street, Akron, OH 44308 – P:330-376-2700
Roetzel is a full-service law firm that provides comprehensive, integrated legal counsel to local, regional, national
and international clients. The firm has offices located throughout Ohio and Florida and in New York, Chicago and
Washington, D.C.
---
General Event Sponsor
Greater Cleveland Partnership
1240 Huron Rd. E #300, Cleveland, OH 44115 – P:216-621-3300
The Greater Cleveland Partnership mobilizes private-sector leadership, expertise and resources to create attractive
business conditions that create jobs, grow investment and improve the economic prosperity of the region.
---
General Event Sponsor
Fire-Dex, LLC
780 S Progress Dr., Medina, OH 44256 – P:330-723-0000
Fire-Dex® LLC started in 1983 and our impeccable customer care and quality products have been the core ingredients to us
becoming the premier protective gear company. In the beginning we manufactured gloves and strategically grew in the fire
service by adding product offerings such as knit hoods, gear bags, and suspenders. With the exciting development of a
boot line of products, Fire-Dex® became the first "Head to Toe" brand of fire fighting protective gear.
---
General Event Sponsor
Greater Akron Chamber
1 Cascade Plz. #17, Akron, OH 44308 – P:330-376-5550
Our Mission: The mission of the Greater Akron Chamber is to drive economic development and prosperity for the people of
the Greater Akron Region.
Our Vision: Achieving our vision of prosperity for Greater Akron requires a vibrant and sustainable economy supported by
leadership from business, government and education.
---
General Event Sponsor
Ohio University PTAC at Akron
526 South Main Street, Suite 601A, Akron, OH 44311 – P:330-252-0571
Government at all levels purchases billions of dollars' worth of products and services each year. The process of
contracting with the government can be confusing and frustrating. The Ohio University Procurement Technical Assistance
Center (PTAC) can be your guide.
---
Event Sponsor
Medina County Fair Board
710 W Smith Rd, Medina, OH 44256 – P:330-723-9633
The Medina County Fair has been a family tradition for 169 years. We emphasize the preservation of Medina County's
agricultural heritage and family traditions. Your county's fair, since 1845, has grown to become one of the top
agricultural fairs in the state.
---
Event Sponsor
ALICE Training Institute
3613 Reserve Commons Drive, Medina, Ohio 44256 – P:330-661-0106
The purpose of ALICE (Alert, Lockdown, Inform, Counter, Evacuate) training is to prepare individuals to handle the
threat of an Active Shooter. ALICE teaches individuals to participate in their own survival, while leading others to
safety. Though no one can guarantee success in this type of situation, this new set of skills will greatly increase the
odds of survival should anyone face this form of disaster.
---
Event Sponsor
Medina County Fiber Network
144 N. Broadway, Medina, OH 44256 – P:330-722-9215
Connecting Medina County to the world, the Medina County Fiber Network brings state-of-the-art technology to develop
business throughout our community. With 151 miles of fiber covering industrial parks, government buildings and centers
of business, businesses have the bandwidth to grow their businesses, be more efficient and keep their business close to
home.
---
Donor
Discount Drug Mart
Student Refreshment Donor
Thank you to Discount Drug Mart for providing student refreshments.